Textille Project Department

Textile Project Department provides the
society with
various materials from
natural to hi-tech ones.
In spite of its 100 year long history,
nowadays Yamaichi younget than ever.
It has already been a century since Yamaichi started its business as a cotton trader in 1901. Nowadays, as the concept of "diversity" is rooting deeper and deeper in people's life, Yamaichi started its flexible business plan with the idea of "real-time Reaction" in mind. On the basis of a century's experiences and knowledge, these textile products are being sold in both Japan and aboard. What's more, we are not only selling our original products among our network, but at the same time we are also working on a plan to open and creating new markets.
Market Expansion with the production of
quilt and living article materials as 2 focuses.
The planning, developing, selling, and ultimate commercializing of the textile product materials (especially quilt) , include synthetic fibers (polyethylene, rayon, acryl), and natural fibers (cotton, feather, wool etc.) and also the Interpack fabric, which gains a lot of social attention today.

Material
Cotton, cotton pieces, polyethylene, feather, wool etc.

Interpack Fabric
Interpack fabric is a compound material used to produce clothing and bedding articles. It is considered a hi-tech industrial resource. It is also used through various industrial fields, including manufacturing, clothing as well as with synthetic resin sheets.
Create an easy and complete life.

Whole Wash Service
Having "Japanese Whole cleaning" as our motto, we continually strive in our efforts in the development of a special dryer, which can achieve both the task of washing beddingin its entirety and in keeping the process environmentally friendly.

Hangary Feathers
From the incubation and cultivation of shorebirds to the production of our quilts, we manage the whole producing line. The mating gooses are cultivated and mated in appointed places to ensure their high-quality.
To satisfy the needs in a contemporary diversified society,
we are going to step into more and more professional areas.
Considering the flame retardant fibrics as one of the greatest needs nowadays, Yamaichi initially puts forward the plan of producing non-flammable, anti-virus, bacteria-static, and odor-resistant fibers.
Learning from the mistakes in the experimental sales, we made some revisions and gave our product more added value on the market. Particularly, the flame retardant bedding has received high praise from hotels and inns. Moreover, for medical use, we will carry on our research and the production of cleaner, safer material that correlate more to the needs of the market.
ONE-STOP SERVICE

Yamaichi makes products from the basic
materials to finished products.
Maybe there is Yamaichi product
somewhere around you now.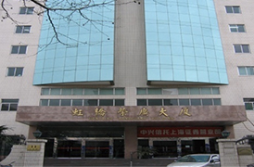 Global Network
Shanghai Yamaichi Co, Ltd.
To answer the increasingly growth of imported fibric and linen products from China, we decided to begin local production, and therefore set up Shanghai Yamaichi Co, Ltd. in June 2005. It is not only an import channel but also a business centre which takes on various projects including building its sales in China.
Synthetic Resin Department

Synthetic Resin products is ndispensable
to our daily
life, we stepped one step
earlier to make the
presentation of it.
Follow
Following business with that supply and have Synthetic Resin material technical skills.
Yamaichi regards all resin makers as clients to sell resin to, as a raw material. Our factory is based in Yamaguchi Prefecture and there we produce finished goods as well as raw materials to sell. We also have factories in Hong Kong, Taiwan, Shanghai and Southeast Asian. What's more, we connect our production lines with our recycle factory, Hofu in order to process and sell these recycled materials.
Factory
We own our overseas factories
With the accelerating shift in overseas consumer electronics manufacturing and as the domestic market shrinks Yamaichi aims to advance abroad by becoming a manufacturing company. We opened our first office abroad in Hong Kong in 1996, and up until now we have also opened offices and trade companies in Taiwan, Shanghai, and production factories in Wuxi, which is located deep inside Mainland China. In the domestic market, in order to satisfy the needs of our customers and the QCD, Yamaichi has merged with some of the companies it has been cooperating with.
Development
Flexible ways for dealing with Synthetic Resin orders.
The finished products, which are produced overseas, are based on an adapted application of the domestic market concepts, and are fully open for all costomers. As for the orders made by companies from inside the country, Yamaichi has set up positions within the company such as 'quality managers', to control the quality thoroughly and keep the products market-friendly . What's more, we only select the materials , which can strengthen our dealers' forte.
Originality
Marketing our own products
Yamaichi proactively works on the marketing of the "Yamaichi" brand, providing the market with numerous products. We also, we continue to receive lots of high praise regarding our job as an Original Equipment Manufacturer for many groups and companies.
Recycle (Factory, Hofu)

From grinding to pellet processing,
including the
quality management, the
circulating recycle which
owns high
credits can all be realized.
In today's highly diversified society, new products are continually emerging one after another. It would not be over exaggerating too much to call these times the disposable age. Accordingly, the illegal dumping of industrial waste, which has aroused environmental problems, is becoming more and more serious and has already drawn lots of people's attention. Yamaichi provides ideas to help companies that still regard defective products as industrial waste, and those which have trouble adapting to the ISO14000 regulations, Also those who are forced to stumble ahead because of the Recycle Laws of Electronic Equipment, and those who are considering the recycling of resin containing super glass and liquid crystal polymers.
Main Business
Various types of thermoplastic material recycling
Our brand PA6(Yamaichi Nylon)
Yamaichi Polyester Staple (YPS) which has obtained the Eco-mark
The production of Plastic Bead Pillows
Products of polyester fiber (for acoustic insulation use)
Proposal of the development and utility of recycled materials and their circulated recycling.
Yamaichi regards all resin makers as clients to sell resin to, as a raw material. Our factory is based in From demolition and pellet processing, to the highly credible physical protery management of circulating recycled materials are all processes that can be executed within our company.
The Circulating Recycle System

The physical nature, the tensile strength. Izod impact, strengh test, modulus of elasticity, moisture percentage, and ash content can be measured.
Processing for products containing glass and their grade of combustibility is also possible
During the process, if some defective parts or products are found, please send them to our Hofu factory. We will quickly start our systematic steps including: scraping the defective parts or products → recycled plastic pellet processing → natural property testing → send it back to the appointed places. Moreover, the resin that has been processed into recycled plasticpellets , no matter what compound it is, it can also be polymerized with glass, following which the Coloring process is also possible.
Other

Corma Beads
The department which makes the "Corma Beads" that are contained in our range of pillows.
A good night's sleep is said to be the best relaxation for a human being, Especially for those dealing with an extremely busy and stressful lifestyle. We can even say that a healthy and easy life is based on good sleep
The so-called "Corma Beads", are a type of plastic bead, which are utilized as a material that can help people have a good night's sleep. It is ventilating, hygienic, and can be washed in water. People must endeavor to find what they can call a good night's sleep. Therefore the Corma Beads Department carries out lots of research in order to find the very essence that can bring us a good night's sleep. So in order to provide people with a nice sweet sleep, we produce and sell various products
made from "Corma Beads" including the beads themselves a s a raw material.
License Department
We regard characteristics as the essence of our labels and trademarks as the Intellectual properties. All the marketing, in merchandising and support systems is monitored by the License Department.
Product Development Department
This department focuses on the planning, production and sales of Novelty products and provides total planning, drafting and operational services of events.
Having China as the center, of production for Novelty products depends on the flexible use, cost, quality, and delivery of Yamaichi's business networks.
By thoroughly managing the features of production of our Novelty products, we provide our customers with a combination of service to meet their needs.